Air Conditioning Installation
AC Installation For All Brands & Models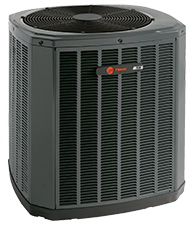 Call (252) 491-2673 for an Air Conditioning Installation or HVAC Packaged System Quote on New Installation or Change-outs.
Residential & Commercial Installation Services include:
Installation
Unit Change Outs
Mini Split AC Units
For other Air Conditioning Services Click Here
Trane Installation & Repair Specialists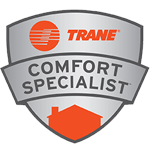 Trane Air Conditioning Systems
As air conditioning installation specialists serving our clients in the Outer Banks for over 30 years, we have found that Trane Air Conditioning Units are able to take the North Carolina heat better than many other brands. If you have another brand you need serviced, we have the ability to service and repair them as well, so feel free to call to have our team of licensed technicians to come and get your unit working again.
We have become one a Trane Comfort Specialist to help you make the best decision on what unit is best for your needs, goals, and budget. Trane offers a variety of ac units, but below you will see the top units many of your neighbors have installed from our recommendations based on climate, efficiency goals, as well as budget.
Innovation
Trane's innovation in the HVAC industry has taken variable speed technology to the next level, with air conditioning systems that intuitively adjust to changing heat temperatures in North Carolina. If you are one of the early adopters to the smart home movement, we can even help automate your system while connecting it to your mobile and/or tablet devices.  Our air conditioners work only as hard as they have to – at more efficient, quieter speeds to keep your home or business at the cooling temperature you prefer. Call the team at Norris Mechanical for all your air conditioning installation needs or questions.
Air Conditioning Installation
The Best Air Conditioning Installation
Norris Mechanical is know for providing the best air conditioning installation services because of our seamless installation processes. We have listed the top Trane air conditioning units on our site of the most popular and used AC units that your neighbors have trusted and are using currently to cool their homes.  If you'd prefer another air conditioning brand, we can accommodate your needs. We provide can provide AC systems from other trusted manufacturers, even though our experience shows that Trane is the preferred manufacturer for the Outer Banks area. Poorly installed air conditioning systems will cost you more money in the long run. Let us help you steer clear of such problems by doing everything right the first time.
By choosing Norris Mechanical, you know you will get:
Correct positioning of air handlers for maximum cooling coverage
Proper placement and anchoring of outdoor units to ensure sufficient airflow around each unit
Efficient ductwork to provide an even, regulated air flow throughout the entire service area
Regular Air Conditioning System Maintenance Ensures Peak Performance
To make sure your newly installed air conditioning system lasts longer and costs you less in repairs over time we recommend adding our air conditioning system maintenance service agreement or what we call Energy Savings Agreement (ESA) We perform regularly scheduled preventive maintenance and repair service for your Air Conditioning system or unit, which includes filter inspection and cleaning, troubleshooting, replacement of defective parts, and more.
With your ESA program you will have regular annual maintenance on all of your home's heating and air conditioning systems for one low rate. Additionally, you'll get preferred scheduling and discounted pricing on already low, flat rates. So if something should happen, you know you won't have to wait to get someone to your home or business.
Experienced Technicians
Our certified & experienced technicians at Norris Mechanical have the necessary training, hands-on experience, and leading technology equipment to work on all makes and models, while quickly & accurately pinpointing the root cause of the problem, and making proper corrections.  Any type of difficulty, whether minor or complex, is no problem for our veteran team. Since first opening our doors in 1984, we've faced and handled every possible issue, from simple maintenance needs to complete system failure, and always bring about solutions home and business owners in the Outer Banks can count on for perfect comfort. Getting the right service the first time saves on time & money.  Whether you need regular maintenance on your air conditioner unit, a minor repair, or an installation of a new unit; our trained technicians will get your AC unit up & running in a timely manner.
We install and repair:
Increase Efficiency With Airtight Spray Foam
Our airtight spray foam solution can help prevent air moving in and out of a home through every hole, crack, and crevice. Roughly 33% of air infiltrates through walls, ceiling, and floors. Adding an advanced insulation system is necessary to achieve optimal building performance. AirTight Spray Foam insulation is an advanced form of insulation that is highly effective, cost efficient, and beneficial for the environment. It creates a sort of impenetrable shell inside your home so that air cannot escape. The material is also partially made of recycled plastic bottles, bringing even more value to you and the environment.
Let's look at some statistics:
The average U.S. family spends about $1900 a year on home utility bills.
Each year, energy generated for a single home by fossil fuels puts more carbon monoxide into the air than two average cars.
In 2004, 40% of the US total emissions of greenhouse gases was from electricity generation, and 35% of this was from residential use.
In New Jersey, the conventionally insulated home had an average heating and cooling cost of $257. An AirTight insulated home had an average cost of $114, for a net savings of $143 per month.
Average homeowners save 20-50% on utility bills!
Reliable air conditioning installation throughout the Outer Banks with Norris Mechanical
Every job is important to us.  Any concern with your cooling system should be immediately addressed, especially with the heat & humidity of the Carolina coast.  Even minor faults have the potential to increase energy use, lead to property damage, and set off a chain reaction that will compromise the entire system.  Whether you are a home owner, business owner, or property owner of rental properties; every dollar saved on your energy bill is important.
Little things, such as hearing odd noises, bad smells, non-stop run times for your units, lowered cooling capacity, excess moisture (something that is normal on the Carolina coast), or even an increase of dust in the air, are tell-tale signs of bigger problems to happen in the near future.  When managed quickly, these disruptions to your comfort are a minimal, simple, and inexpensive fix (something everybody wants).  If you put off these maintenance issues, it typically only costs you more money than having a licensed technician maintenance your AC unit.
Have the professionals from Norris Mechanical inspect, adjust, and optimize your system.  You'll benefit from restored efficiency, sound levels, more precise comfort while running lower energy costs.  Having peace of mind of knowing your system is operating at its best, providing an ample supply of clean, fresh, cool breathing air is important for everyone's health.
Camden County:
Chowan County:
Edenton
Rockyhock
Selwin
Sign Pine
Tyner
Currituck County:
Aydlett
Barco
Coinjock
Carova Beach
Grandy
Harbinger
Knotts Island
Jarvisburg
Maple
Moyock
Point Harbor
Poplar Branch
Shawboro
Dare County:
Avon
Buxton
Duck
Frisco
Hatteras
Manns Harbor
Manteo
Nags Head
Rodanthe
Salvo
Stumpy Point
Southern Shores
Wanchese
Waves
Pasquotank County:
Perquimans County: