Outer Banks Air Duct Services & Elizabeth City Air Duct Services leader since 1984, Norris Mechanical offers the widest range of Air Duct services, and solutions. We have a dedicated team of the most experienced Air Duct specialists to serve the largest number of residential, commercial plus institutional customers throughout the Outer Banks, Elizabeth City, and Northeastern North Carolina. We serve an 8 county territory and our full service fleet is ready for any task, from Air Duct repairs, new duct installations, and custom ductwork fabrication.

Duct Services
Norris Mechanical has a service fleet that  perform duct services, air duct repairs, air duct installations, and custom ductwork.
Residential Duct Services
Commercial Duct Services
Duct Inspection
Duct Insulation
Duct Repairs
Duct Installation
Custom Ductwork
Custom Ductwork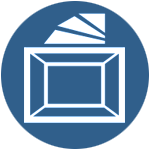 Norris Mechanical can create Custom Ductwork. We can handle all of your sheet metal fabrication needs, in-house plus with our own industrial duty equipment and experienced personnel. Our depth of capabilities means fewer middlemen, faster production times and higher quality. We can transform raw high-quality sheet metals into fantastically precise components for your heating and air system.
Custom Ductwork Fabrication
Custom Ductwork Installations
Duct Inspection
Duct Insulation
Duct Repairs
Duct Installation
Before & After Transformation