Furnace Repair • Heat Pump Repair
HVAC Repair Services For All Brands & Models
Furnace Repair
Heat Pump Repair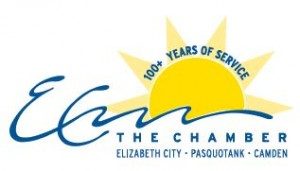 Providing Furnace Repair Services to Elizabeth City, Camden, Kill Devil Hills, Kitty Hawk, Harbinger, Powells Point, and the rest of the Outer Banks
---
For Furnace Repair, Heat Pump Repair, or HVAC Packaged System Quotes Call (252) 491-2673

Furnace & Heat Pump Repair for all Brands & Models
Residential & Commercial Installation Services include:
Furnace Installation
Furnace Change Outs
Furance Repairs
HVAC Maintenance Agreements
For other Heating Services Click Here
For our HVAC Cooling Systems Click Here
---
Furnace Repair • Heat Pump Repair
The HVAC specialists at Norris Mechanical can diagnose and help with your furnace repair needs.  The Outer Banks of North Carolina may not be the coldest region in the nation, but when the law of relativity kicks in with winter temperatures, the weather can still make you grateful you have indoor heating.  We all know there isn't a heating system will last forever without maintenance or repairs.  If you need furnace repairs to for your home or business in the Outer Banks region, you can count on the team at Norris Mechanical, Heating & Cooling to get your furnace up and running again as quickly as possible.
Heater Repair
Heater not doing its job and heating? Need it repaired or possibly replaced? Need a new furnace, Boiler or heat pump? Call Norris Mechanical, we have earned an (A+) BBB Rating in North Carolina by consistently operating in an honest and responsible manner in helping your neighbors in maximizing their HVAC system efficiency while working to reduce their utility bill. Let us do that same for you by calling us today 252-491-2673.
As our company name implies, if your familiar with the mechanical industry, our expertise includes so much more than just furnace repair. We can also service cooling systems and plumbing too. Whether your air conditioning or heat pumps aren't blowing cold air or your sinks aren't draining, our team can help. You or many in your family don't want to be without the conveniences of modern living for longer than than you have too, especially during the extreme heat, cold, or for special occasions at your home; so call on our team of experts for all your HVAC and plumbing needs.
Heating Repair Cost
The US average cost of a heater repair is around $300, and most repairs range from $100-$400. The type of heating system and what caused of your HVAC heating system to breakdown is going to be the determine of how much it will cost to fix or replace. If you haven't been maintaining your furnace or heating system, and it breaks down due to being clogged and dirty; repair cost should be more on the $100 side of the spectrum. Should the more integral components of the system fail, such as blowers and heat exchangers, the cost to fix or replace are going to be much more expensive. For Same day Heater Repair the Outer Banks chooses Norris Mechanical.
Boiler Repair Service
Minor boiler repairs can grow into major issues if they aren't handled by an experienced and professional boiler repair company. Every heating issue is unique, boiler repair must be done on site, so we always come to your home to assess the problem and give you a detailed estimate rather than trying to diagnose the problem over the phone. Our professional licensed technicians are always on-call to quickly handle heating repairs & furnace repairs of all the leading heating equipment systems and brands. From boilers, to oil tanks and furnaces, our heating repair techs will get your repairs done fast and done right. We present both repair and replacement options fairly, keeping the customer's interests in mind, and always wait for the homeowner's OK before proceeding with the repair. If any issues come up during the repair visit, we communicate clearly with the homeowner right away.
Heat Pump Repair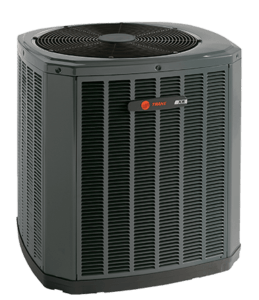 Recent studies have shown that heat pumps will only look more and more favorable in the coming years. Unlike split condenser systems, heat pumps serve as your homes air conditioning AND heating system. Because of this, it is necessary to have the coils cleaned twice a year as opposed to once per year.  In order to ensure the best possible efficiency, your heat pump requires regular service and maintenance. We offer expert Heat Pump repair and best Air Conditioning Repair the Outer Banks has to offer.
---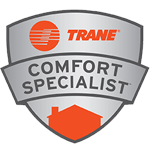 Trane HVAC Furnace Systems
As a Trane Comfort Specialist, Norris Mechanical offers the quality and innovation of Trane furnaces that have been designed with efficiency and ability of precision temperature control wanted by home and business owners. Trane has created several options for furnaces with their one-stage, two-stage and modulating furnaces styles to meet the need of home. Our customers as well as our certified technicians trust the reliability and efficiency of Trane furnaces that are guaranteed to make those couple cold winter months in North Carolina more comfortable in your home.
Expert Technicians
As HVAC heating installation specialists serving our clients in the Outer Banks for over 30 years, we have found that Trane Furnaces are able to take the North Carolina weather better than many other brands. If you have another brand you need serviced, we have the ability to service and repair them as well, so feel free to call to have our team of licensed technicians to come and get your unit working again. We have become one a Trane Comfort Specialist to help you make the best decision on what unit is best for your needs, goals, and budget.
---
Quality Heating Installation
The Best HVAC Heating Installation
Norris Mechanical, LLC is one of the Outer Banks top performing Service and Repair Company and we believe "Home Owners" are tired of wasting their time with contractors who don't show up, have to make multiple trips to get the job done, and poor quality workmanship: You shouldn't have to wait at home all day for service.
Norris Mechanical can help you save energy cost by installing a high efficiency heating system. All systems we sell are installed to factory specifications by highly trained, heating and air conditioning technicians. Our service department is available to our clients 24/7. Our dedicated staff of technicians is trained to work on the systems we install and we stock the parts needed to keep your system running.  We install and service all makes and models, though we prefer Trane from our 30 years of experience.
Above you will see several of the top installed Trane furnace models in the Outer Banks area from our experience.  Another heating installation option highly used in the Carolina's are heat pumps. One way to save money long-term on HVAC systems is by packaging the systems together where they work for efficiently together.
---
Comfortable Efficiency
High Efficiency Trane Gas Furnace
The Annual Fuel Utilization Efficiency (AFUE) rating measures the efficiency of a gas furnace in converting the gas to energy while estimating the average thermal efficiency for a typical furnace burning season. The higher AFUE rating, the greater energy efficiency rating of the furnace. Trane has far exceeded the minimum standard the government requires of 80 AFUE for a new furnace with the Trane 95 and 90 gas furnaces deliver at least 90% efficiency.
If you have lived in your home for more than 10 years and haven't replaced your furnace, it most likely has an AFUE rating in the range between 60 and 70 – meaning 40%, or up to 40 cents of every dollar you pay for gas or propane, is wasted because of its inefficiencies.
Regular Air Conditioning System Maintenance Ensures Peak Performance
To make sure your newly installed air conditioning system lasts longer and costs you less in repairs over time we recommend adding our air conditioning system maintenance service agreement or what we call Energy Savings Agreement (ESA) We perform regularly scheduled preventive maintenance and repair service for your Air Conditioning system or unit, which includes filter inspection and cleaning, troubleshooting, replacement of defective parts, and more.
With your ESA program you will have regular annual maintenance on all of your home's heating and air conditioning systems for one low rate. Additionally, you'll get preferred scheduling and discounted pricing on already low, flat rates. So if something should happen, you know you won't have to wait to get someone to your home or business.
Experience & Training
Our certified & experienced technicians at Norris Mechanical have the necessary training, hands-on experience, and leading technology equipment to work on all makes and models, while quickly & accurately pinpointing the root cause of the problem, and making proper corrections.  Any type of difficulty, whether minor or complex, is no problem for our veteran team.
Since first opening our doors in 1984, we've faced and handled every possible issue, from simple maintenance needs to complete system failure, and always bring about solutions home and business owners in the Outer Banks can count on for perfect comfort. Getting the right service the first time saves on time & money.  Whether you need regular maintenance on your furnace or heat pump, a minor repair, or the changing out & installation of a new unit; our trained technicians will get your heating system up & running in a timely manner.
We install and repair:
Stay warm all year round with professional heat pump & furnace repairs from Norris Mechanical, LLC.
Look no further than Norris Mechanical for the HVAC company to give you the service you want & deserve.  We know what it takes to earn your satisfaction, and with our continued commitment to quality, we continue to add more valued customers in your local community that trust us for their cooling needs.  Know that you will never spend your day waiting for the arrival of a licensed technician from Norris Mechanical.  Your schedule will not be disrupted by multiple service calls.  There will be no mess for you to clean up or discarded equipment to deal with.  Our team takes great pride in a job well done.
Our licensed specialists arrive on time, prepared to handle the full scope of the job, and complete projects quickly, neatly, and most often, in one visit.  We keep you informed, provide cost-effective recommendations, and deliver solutions that withstand the intense local Carolina weather.  Call Us and you will have your ac unit running tonight!
Camden County:
Camden
Shiloh
South Mills
Chowan County:
Edenton
Rockyhock
Selwin
Sign Pine
Tyner
Currituck County:
Aydlett
Barco
Coinjock
Carova Beach
Corolla
Currituck
Grandy
Harbinger
Knotts Island
Jarvisburg
Maple
Moyock
Point Harbor
Poplar Branch
Powells Point
Shawboro
Dare County:
Avon
Buxton
Duck
Frisco
Hatteras
Kill Devil Hills
Kitty Hawk
Manns Harbor
Manteo
Nags Head
Rodanthe
Salvo
Stumpy Point
Southern Shores
Wanchese
Waves
Pasquotank County:
Perquimans County:
Belvidere
Hertford
Winfall