SERVICING ELIZABETH CITY, HARBINGER, KILL DEVIL HILLS, KITTY HAWK, NC, AND THE REST OF THE OUTER BANKS COMMUNITIES
Norris Mechanical, while located in Powells Point, provides heating & air conditioning services to all of The Outer Banks communities including in and around Harbinger, Elizabeth City, Kill Devil Hills, Kitty Hawk, Corolla since 1984. Norris Mechanical continues to be a leader in heating, air conditioning, and ventilation (HVAC) services as we are also one of the only HVAC companies to handle all of your sheet metal fabrication needs, in-house plus with our own industrial duty equipment and experienced personnel.. Norris Mechanical offers the widest range of complete HVAC services, including system installation, repairs, and maintenance services. We have a dedicated team of the most experienced technicians to serve the largest number of residential and commercial customers throughout the Northeastern NC. Located in Currituck County, in between Powells Point and Harbinger, we serve a six county territory and our full service fleet is ready for any task and are here to help at any hour of the day or night with our unsurpassed 24-hour emergency service.

Heating & Air Conditioning Services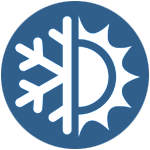 Norris Mechanical has a service fleet of Heating & Air Conditioning technicians in Powells Point, NC that perform HVAC installations, replacements, repairs, routine maintenance and more. No Waiting – Fast – Reliable – 24-Hour Emergency Service.
All Electric Systems with Heat Pump, Air Handler, Air Cleaner and Controls
Electric/Gas Systems for Colder Climates with Heat Pump, Matched Gas Furnace, Coil, Air Cleaner and Control
Trane® Comfort Specialists
Air Purifiers
Whole-House Filtration Systems – that can address everything from humidity to air purification to provide a cleaner and healthier environment
Financing available, with approved credit
Extended Warranty Plans Available for Purchase on New Systems to Cover Parts and Labor
24-Hour Emergency Service
Heating & Air Conditioning Installs & Repairs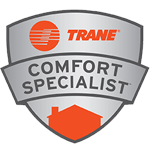 We are a recognized independent Trane Comfort Specialist dealer. That means we have met Trane's stringent requirements and standards of customer satisfaction and continued education. When it is time to purchase a heating and air conditioning system for your home or business, look to us as your Trane Comfort Specialist dealer. We are committed to excellence in every aspect of the heating and air conditioning business. From installation and service to customer satisfaction and employee training, our company is dedicated to providing the very best in the HVAC industry. We have been providing quality craftsmanship of residential and commercial HVAC installations since 1984. No waiting – Fast – Reliable – 24-Hour Emergency Service
Residential Heating & Air Conditioning Repairs & Installations
Commercial Heating & Air Conditioning Repairs & Installations
New Home Construction – Heating & Air Conditioning Systems
HVAC Services – HVAC Installation, HVAC replacement, HVAC Repairs, HVAC Maintenance
Duct Service & Custom Ductwork Services
Heating Systems
Heating & Air Conditioning Maintenance
Whether it's your permanent home in Harbinger or your vacation home in Nags Head, your heating & air conditioning system is a considerable investment. The best way to extend the life of that investment plus increase both your comfort level and your energy operation costs is with an exclusive Norris Mechanical Energy Saver Agreement [ESA]. Call us today to get the most value out of your heating and air conditioning system.
Unique Benefits of Energy Saver Agreement Benefits [ESA]
Lower Utility Bills
Extended Equipment Life
Improved Performance Capacity
Priority Customer Status
No Overtime or After Hours Fees
Inflation Protection
15% Discount on Repairs
Bi-Annual Scheduled Tune-Ups/Cleanings
Transferable Agreement Improves Equity
Heating & Air Conditioning Financing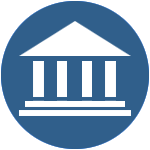 In need of a new HVAC system? Worried about paying up front and out of pocket? No worries! With approved credit, Norris Mechanical & Trane offer financing that's convenient! Visit our Financing Page, or call us today and we'll be happy to answer any questions you may have!