Outer Banks Plumbing services & Elizabeth City Plumbing services leader since 1984, Norris Mechanical offers the widest range of plumbing services, plumbing solutions & products. We have a dedicated team of the most experienced professional plumbers to serve the largest number of residential, commercial plus institutional customers throughout the Outer Banks, Elizabeth City, and Northeastern North Carolina. We serve an 8 county territory and our full service fleet is ready for any task, from new plumbing installations to routine maintenance or even unsurpassed 24-hour emergency plumbing service.

Plumbing Services
Norris Mechanical has a service fleet of plumbers that  perform new plumbing installations or repairs fixtures, sinks, toilets, pipes, drains, pumps, water heaters, conditioners, and more. No Waiting – Fast – Reliable – 24-Hour Emergency Service.
Residential Plumbing Repairs & Installations
Commercial Plumbing Repairs & Installations
New Home Construction
Kitchen & Bath Fixtures
Toilet Repairs & Replacement
Leaking Pipes
Kitchen Sinks & Faucets
Bathroom Sinks & Faucets
Showers
Drain Cleaning
Drain Line Repair
Water Heaters
Water Lines
Septic Lines
DWV Lines
Water Softeners
Ice Machines
Water Heaters
Need a hot water heater? We have standard water heaters,  energy saver water heater, and tankless water heaters. Standard water heaters in stock! No Waiting – Fast – Reliable – 24-Hour Emergency Service.
Water Heater Repairs
Water Heater Installations
Standard Water Heaters
Tankless Water Heaters
Energy Saver Water Heaters
Drain Cleaning
Drain cleaning and repair services that are fast and professional. Our staff of certified plumbers includes drain experts. We can get to the source of the problem efficiently using Digital Camera Imaging Pressurized Pipe Cleaning – Allowing us to Locate, Mitigate & Correct Restrictions or Blockages Efficiency & Eliminate Costly Repair!
Residential Drain Cleaning
Commercial Drain Cleaning
Plumbing Repairs & Cleaning
Drain Repairs
Drain Cleaning
Pipe Repair
Digital Camera Imaging Pressurized Pipe Cleaning
Plumbing Maintenance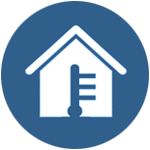 Whether it's your permanent home or vacation home, your plumbing system is a considerable investment. The best way to extend the life of that investment plus increase both your comfort level and your energy operation costs is with an exclusive Norris Mechanical Plumbing Maintenance Agreement [PMA]. Call us today to get the most value out of your plumbing equipment and system.
Unique Benefits of Plumbing Maintenance Agreement [PMA]
Priority Customer Status
No Overtime or After Hours Fees
15% Discount on Repairs
Winterization Options
Bi-Annual Scheduled Inspections of all Fixtures, Sinks, Toilets, Pipes, Drains, Pumps, Water Heaters and Softener/Conditioners